Railseal
Polycorp Epflex® Railseal Interface is an extruded virgin rubber profile designed to absorb the destructive energy from both rail deflection and vehicular traffic for proven results in extending the expected crossing life.
These beneficial results are achieved by maximizing the load support from adjoining materials and evenly distributing load bearing between the rubber, asphalt and rail while allowing sufficient isolation to absorb the destructive energies.
Shaped to match the exact contours of the rail, Epflex® Railseal protects the crossing against surface water and other contaminants. This sealing feature greatly reduces fouled and contaminated ballast to maximize structural support and maintain the integrity of the rail fastening system.
Polycorp guarantees Epflex® Railseal to be usable for at least two crossing rehabilitations, which translates to a lower cost per year in crossing maintenance when amortized over the life of the product.
EPFLEX® & EPLOCK II®
The Ultimate Solution: Safe ,Quick, Reuseable
Designed to make the installation of EPFLEX® Railseal Interface, fast, safe, and precise.
EPLOCK

II

® installation clips provide the ultimate clamping force*. This ensures the sealing properties that have made EPFLEX® legendary and will keep the ballast clean and dry.
The two piece design allows the clip to be driven under the rail with minimal ballast interference.
EPLOCK

II

® concise profile allows for maximum compaction of asphalt. All working parts are below tie line or tight to the rubber prohibiting adverse forces on the asphalt blanket.
Prolongs tie life. Preservative barrier is undisturbed.
Safety:
No more flying spikes, broken mauls or misshits. Application of the EPLOCK II® is virtually effortless. The last track foot goes in the same as the first one, regardless of how many were in between. Users report less fatigue-related incidents with more crossings installed per day. (Installation time up to 75% faster with EPLOCK II®) Install 500 Feet of Railseal in a day.
Simply push the clip under the rail, and join the halves. One click of the application tool and the job is done.
Proper installation is assured. EPLOCK

II

® ensures consistent application of the clamping force every time.
Clipping between ties gives maximum support to the EPFLEX® Railseal.
EPLOCK II® is applied or removed with the same easy motion, just flip the tool (supplied by Polycorp) for either application.
View our Unconditional Guarantee (47kb)
View Grade Crossing Solutions examples (1.4Mb)
View our Unconditional Guarantee (47kb)
Epflex® and Eplock II® video Click to watch!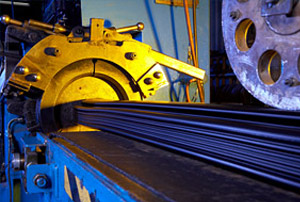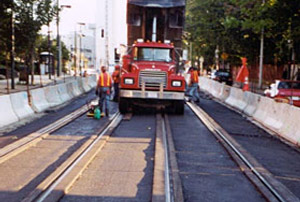 Epflex® and Eplock II® videoClick to watch!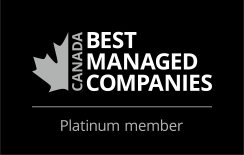 REQUEST FOR CONTACT
Looking for more information. Help us help you by filling out our simple online contact form.
Request