Mould Set-up

2/14/2020
Full Time
The successful candidate will be responsible to set-up and load dies into mould presses according to specification and scheduling to help manufacture a quality product, and promote a safe work environment. 
Polycorp Ltd. is the industry leader in the design and manufacture of engineered polymer products for a global customer base in the Mining, Rail and Protective Linings industries.
Based in Elora, Ontario, Polycorp offers employees competitive compensation, excellent benefits and a collaborative team environment.  The company is less than a 30 minute drive from Guelph or Kitchener-Waterloo.
Production Team Member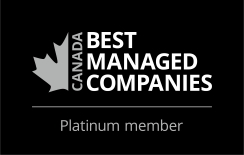 9/20/2019
Full Time
The successful candidates will be responsible to help manufacture a quality rubber product and maintain a safe work environment. Competitive hourly rates, shift premiums and excellent benefit program.