Supply Chain Specialist (Co-Op)
11/12/2019
Polycorp seeks a charismatic, self-motivated student to join our Supply Chain Team.
In this role you will assist the Planning Team in the design and implementation of planning, purchasing and inventory processes at Polycorp, assist with proper inventory controls and establish stocking targets, develop the proper tools to obtain a better vision of our production planning, lowering inventory levels, increase customer on time delivery and driving out cost.

This position is often under pressure and there is very little time to respond. A high level of creativity, flexibility and resourcefulness is required to research, improve and accomplish multiple projects within an allotted timeframe.


Production Team Member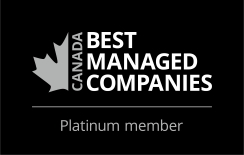 9/20/2019
Full Time
The successful candidates will be responsible to help manufacture a quality rubber product and maintain a safe work environment. Competitive hourly rates, shift premiums and excellent benefit program.