Nitrile
Good resistance to greases, oils, petroleum hydrocarbons and other non-polar solvents. Good heat aging resistance up to 239°F (115°C).
Advantages
Good resistance to oil, fuel and hydraulic fluids
Excellent resistance to water
Good abrasion resistance and tensile strength
Good low temperature properties
Heat resistance
Considerations
A preheated table required for application
Poor resistance to sunlight and ozone
Poor weathering qualities
Poor resistance to highly polar solvents: acetone, MEK
Types:
Uses:
Fuel and oil handling hoses, tanksks
Do not use:
Highly polar solvents such as acetone, MEK, etherher
Exposure to sun, weather and ozone
View Polycorp Standard Products For Nitrile

2048-NITRILE RUBBER LINING

Black, 60A durometer nitrile rubber lining for general purpose use when petroleum, aliphatic solvents, animal, vegetable and mineral oils are present. A-I-E Cure.

---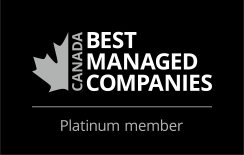 REQUEST FOR CONTACT
Looking for more information. Help us help you by filling out our simple online contact form.
Request